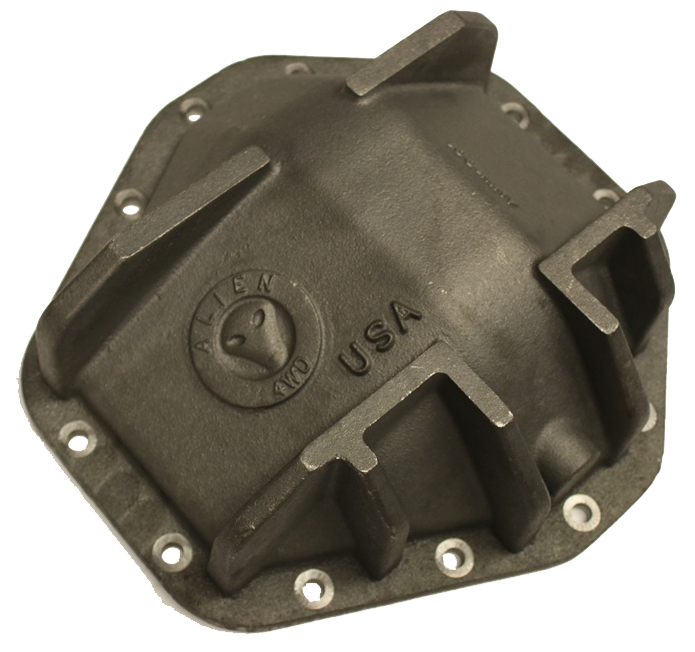 Custom Differential Covers
Our corporate 14 differential cover is made 100% in the U.S.A with Ductile Iron. It has an extra rib/platform on the top which allows you to add things to it if you wish by drilling and tapping the material. Such as a backup light or lights, backup camera, a go pro, and so on. We also kept the ribs up off the bottom in case you wanted to shave the cover for more ground clearance on a shaved axle. We designed and built our covers to be strong for our off road community.
Technical Details & Specs
Differential covers are made 100% in the U.S.A and we use strong Ductile Iron. Ductile Iron is the same kind of iron they make knuckles out of. They are .250 thick with built in ribs to give the covers more strength. The ribs are also designed to help protect the differential cover and give it the strength it needs when sliding over rocks.