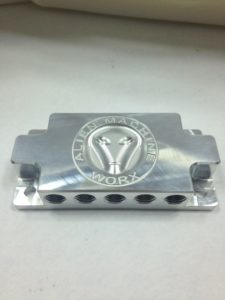 Introducing the brand new Breather Manifold by Alien Machine Worx.
Our Aluminum Breather Manifolds give you a place to run all of the breather tubes to one location. We put in five ports to hook up the lines so it can handle the axles, transmission, transfer case, and or anything you want to hook up. It can be placed anywhere you want on your on your vehicle.
Mounting Instructions:
Mount it somewhere high enough so it won't take in water.
Mount it on the frame with everything ran to it then run one hose up high off the side of the manifold. "Seal the threads so it doesn't get water in it if you mount it low"
Mount it inside the engine compartment.
It is made to go anywhere you want.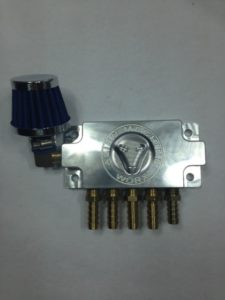 Although it does not come with the add-on hardware, this is what we were able to come up with in the factory. All of these parts were found at an auto-parts store or home-improvement style warehouse. This is a great tool for you cable management junkies that like to make things neat and orderly.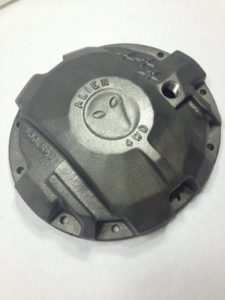 Also introducing the all new Dana – 35 differential cover.  These will be priced in our products section @ $175.00
Check back for the latest news and updates with Alien Machine Worx. Questions or comments? Visit our contact page. Where to buy? Visit our products page.
Prosperous New Year Greetings from Alien Machine Worx.